Curriculum & Learning
Curriculum at Sowerby Primary Academy
Our curriculum provides a learning journey which progresses from basic, to advanced, through to a deep level of thinking and reasoning. Each child may start their journey at a different depth, so we feel it is important to celebrate the success of the progress they make. In order to allow children to articulate their own progress, we make the journey visible to our pupils.
We tend to teach English and Maths in the morning and all the other subjects in the afternoon.
Our Curriculum Intent aims to help our learners:
To learn and achieve their potential in English and Maths and to achieve excellent results.
To have a broad range of curriculum skills which they use to help them gain a wider understanding of the world.
To be inspired, challenged and prepared for the future.
To realise with hard work they can achieve anything they want.
To have enquiring minds and think better for themselves.
To be creative, resourceful and able to solve problems.
To understand better how they learn and to learn from their mistakes.
Develop a sense of self worth and belief in themselves.
Become increasingly independent, take initiative and organize themselves well.
Work co-operatively with others and in teams.
Respect others and act with integrity.
Feel they can change things for the better.
Children under 5 years old go into our Reception classes. The Reception year group, follow a different curriculum to the rest of the school known as the Early Years Foundation Stage.
The rest of the school, that is, year groups 1 through to 6 follow the National Curriculum. The 3 'core' subjects are English, Maths and Science and there are 8 'foundation' subjects which we teach through a thematic approach developed from a high quality core text.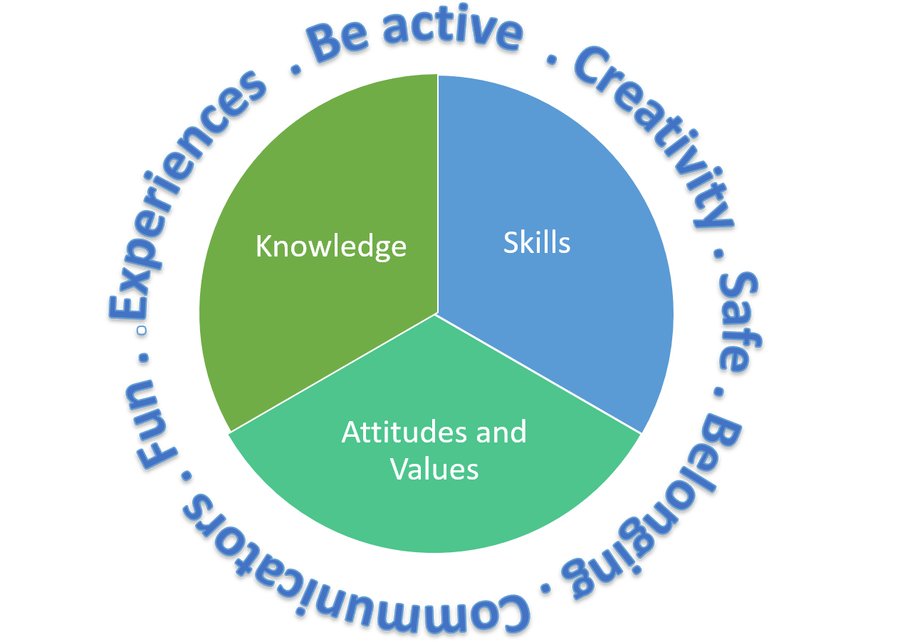 Curriculum Intent
Our intention is that our curriculum will enable us to 'grow courageous learners'. To have courage to try new things, make mistakes and move out of their comfort zone from time to time to grow.
We have a balance of skills and a knowledge rich curriculum. This can only be delivered with equal consideration to attitudes and values. In this way we will foster kind, responsible adults of the future.
The outer wheel are the factors we ensure are evident in all that we do, addressing personal well-being. We strive to develop kind, confident and tolerant individuals, who can thrive in modern Britain.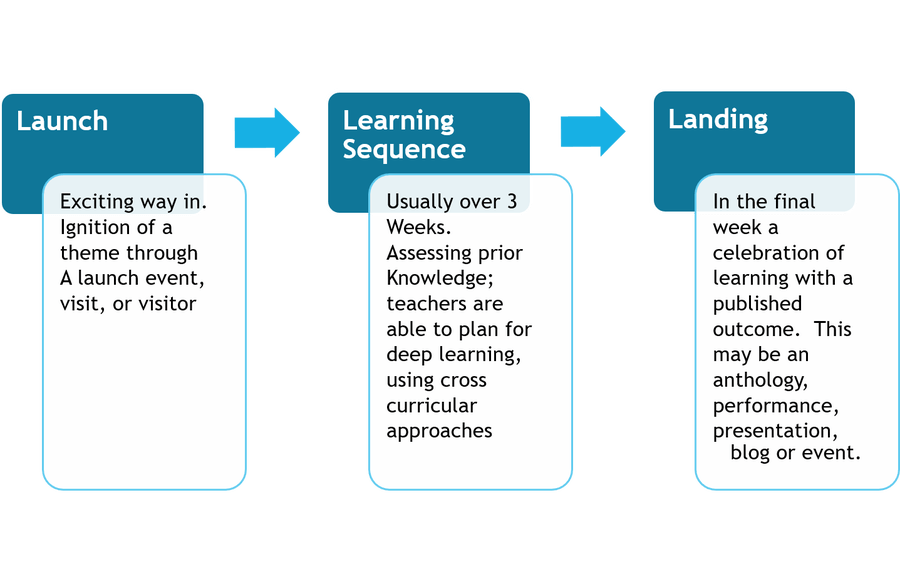 Implementation
Our curriculum is delivered through high quality texts around a theme. The themes are the context for a series of lessons over 3 weeks.
We also deliver enrichment weeks where a particular aspect is a week long focus. These may range from Diversity week, Multi-cultural week and STEM topics.
We aim to make learning difficult to resist. Our curriculum is about providing children with excitement for and inspiration to learn. We build learning experiences which excite, inspire and challenge pupils. This approach enables a sense of purpose which is deepened by participation, contribution and collaboration from all children.
Their published work is a reflection of the hard work and a celebration of their achievements. Some of these can be seen on class pages and blogs.